Greetings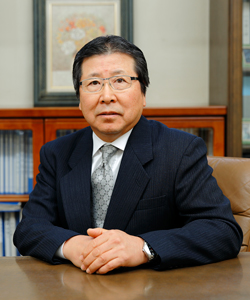 NAGANO FORGING CO., LTD was established in 1953 in Nagano City. We marked our 60th anniversary in May 2013.
Our expertise lies in machining heat-resistant, abrasion-resistant and corrosion proof materials. We are at the cutting edge of developing new materials and have created our original manufacturing technologies, which give us a competitive edge over foreign manufacturers.
Utilizing these new materials and technologies, our group companies have worked together to establish a remarkable production system. This has led to the creation of new, original facilities and equipment.
In 2002 we were granted ISO 9001 and in 2012 JIS Q9100 for aviation, space and defense industry components. With meticulous quality control of essential parts for automotive, aviation, space and defense industries, we offer the highest quality products to our customers.
In order to manufacture next-generation products, which will create valuable future opportunities, we are cooperating with public laboratories, research institutions and universities to promote technological innovation.
In September 2016, our new technology was adopted as a 'remarkable research project', under the government's 'National Strategic Frontier Research Project'. This new technology enables us to reduce some processes and to work complex design on super alloys. We are hoping this new technology will be utilized in various ways in fields such as aviation and medical equipment.
Situated in the beautiful, natural environment of Shinshu, we are determined, as a development-minded enterprise to make remarkable progress in our technology, promote global products, and make efforts to contribute to the regional community.
We sincerely look forward to being of service to you in the future.
Chinatsu Nakamura
President