Among major domestic engine valve makers, we manufacture engine valves utilizing original facilities using the upset forging method. We have also applied our technology to manufacture other products and supply them to customers in various fields.
Division Outline
Applications
Four-wheel drive automobiles, motorcycles, vessels, outboard engines, buggies, general-purpose engines, generators, agricultural machines, snowplows, mowing machines.
Arbor diameters
Stem diameter Φ3.5㎜~Φ18.0㎜
Cap outer diameterΦ12.0㎜ ~Φ70.0㎜
Materials
Heat-resistant steel (SUH), Ni based materials such as Inconel, Nimonic.
Process Types
Shearing cut, friction welding, upset forging, extrusion forging, heat treatment (hardening, annealing), sizing, contact surface welding (PPW TIG), welded part forging, grinding, lathe turning, surface treatment
Facilities/
Equipment
Upsetting machines, friction press machines, heat treatment furnace, shot blast machines, leveler, valve finishing machines.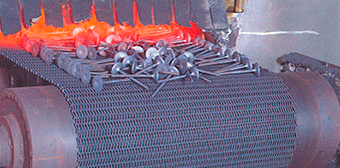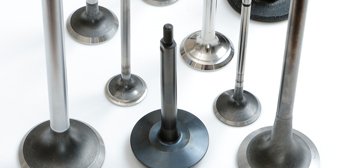 Main Work
Cutting / Chamfering
Upset forging
Heat treatment
Machining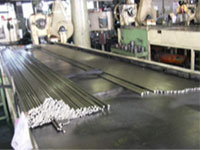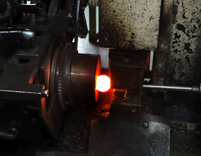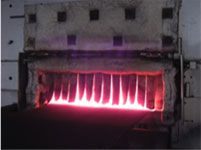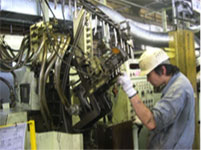 Engine valves applied parts
Diagon
(leveler for large computer)

Turbine shaft
(turbocharger shaft)

Rod
(construction machine engine)

Engine valve